Fortune Marketing Celebrates 10 Years
Established in August 2012, Fortune Marketing has successfully marketed and sold new development projects across the Okanagan Valley for the past ten years.
During this time, Kelowna's real estate landscape has seen substantial growth with an influx of new residents, buyers and developers, all choosing to call the Okanagan Valley home. Kelowna remains an attractive destination and place to put down roots, be it to start a family, retire or do business. All of which has led to Kelowna officially becoming the fastest-growing city in B.C.

At Fortune Marketing, we are industry leaders, respected partners, and market innovators and are proud to be your Okanagan New Development Experts in this ever-changing and growing market.

We would like to take this opportunity to thank all of the developers, buyers, realtors, trades and vendors we have had the pleasure of working with over the past 10 years – Fortune Marketing wouldn't be here today without you!
We are proud to have been a part of 25+ communities that hundreds of people now call home. Here's a glimpse at just a few of Fortune Marketing's many successes.
Fortune Marketing Celebrates 10 Years
2012 – Lakewind, West Kelowna
In December 2012, Fortune Marketing successfully sold 47 one and two-bedroom condos in West Kelowna in just two days! The unprecedented sales success set the stage for the future of Fortune Marketing.
2015 – The Grove, Glenmore
It's a common misconception that winter is a slow season for residential sales. But in the winter of 2016, Fortune Marketing had sold over 70% of homes, all within five months, at the then pre-construction Grove townhome development.

The Grove was designed to create that classic look using modern building materials that stand the test of time and trends. Now over five years on, these homes look as good as the day the keys were handed over.
2017 – Drysdale Row, North Glenmore
In May 2017, after a few short weeks, the ink had dried on all 69 contracts – officially making Drysdale Row SOLD OUT! At the time, a sales success of this magnitude was common in hot real estate markets like Vancouver and Toronto but relatively unprecedented in the Okanagan. Especially impressive was the fact that the quick sale occurred solely in the pre-construction phase and with no show home to speak of.
2021 – Glenpark Row, North Glenmore
A follow-up to the highly successful Drysdale Row by trusted builder/developer Vanmar, Glenpark Row is the perfect union of urban convenience and rural serenity.
During the early summer heatwave, Glenpark Row joined sister project Drysdale Row as another successful sell-out in Kelowna's desirable North Glenmore, selling all 52 Townhomes in 52 days.
Our guiding principle is that the best marketing strategy is simply to care; about the product we represent, the quality of our work and our relationship with developers and home seekers alike.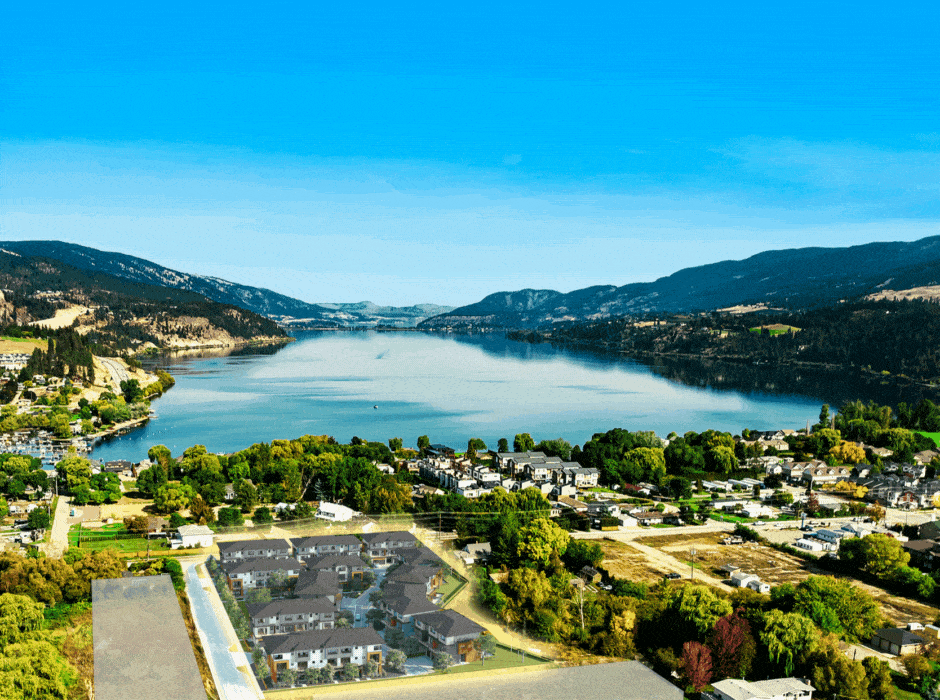 More Exciting New Projects Coming Soon…
Fortune Marketing is a Real Estate Development Sales and Marketing Agency providing strategy, branding, sales, marketing – and most importantly: results.