Real Estate Sales & Marketing
Established in 2012 with over 11 years of hands-on real estate project marketing and sales experience, Fortune Marketing specializes in comprehensive branding, marketing and sales services for residential developers.
Fortune Marketing boasts a diverse client portfolio and has consistently achieved results for local development teams with a proven track record! Our wealth of experience is highlighted in the legacy left behind by each development we help bring to life, from master-planned townhome communities, low-rise condominiums, luxury buildings and resort-style vacation communities.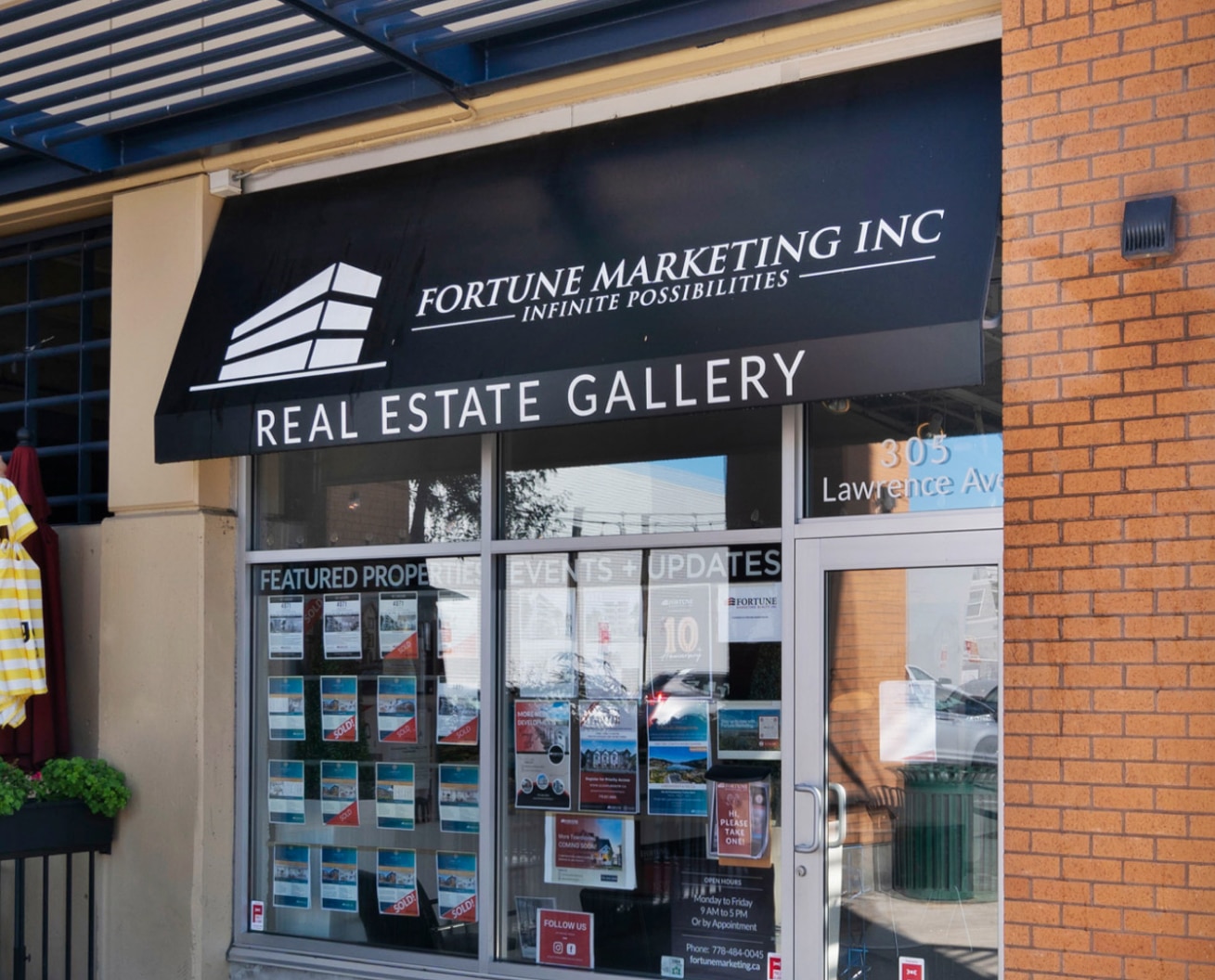 PAY US A VISIT!
Our door is always open! Swing by the Fortune Marketing Real Estate Gallery in the heart of Kelowna's vibrant downtown core.
We offer our clients unparalleled market knowledge and a dedicated team of sales and marketing professionals while providing consistently great service. Our holistic approach to both sales and marketing has led to sound results and profit return for our clientele. We use our extensive knowledge to analyze every aspect of your project and construct the best strategy and course of action to produce high-quality results.
We handle everything from start to finish, reaching goals and ensuring client satisfaction. Our guiding principle is that the best marketing strategy is simply to care; about the product we represent, the quality of our work and our relationship with developers and home seekers alike.
What Our Clients Are Saying
Register as a Fortune VIP for
Exclusive Real Estate Updates
Don't miss out on the opportunity to be at the forefront of new developments in Kelowna! Be the first to know about luxurious high-rise condos with breathtaking views, trendy mixed-use developments that redefine urban living, or sprawling gated communities with state-of-the-art amenities. As a Fortune VIP, you'll get the inside scoop on these exciting real estate opportunities that can elevate your lifestyle and investment portfolio to new heights.