We're taking you on a tour of 4071 Lakeshore's construction progress.
Our team was lucky enough to get on-site and tour through the incredible masterpiece that is 4071 Lakeshore. From the well-planned layouts to the attention to the finest detail, this building must be seen to be appreciated.
Exquisite craftsmanship by the revered Ledcor Group
At first glance, it may not appear that much has changed on the outside however it is within the building where the workers have made great progress.
Here is a glimpse of some of the progress on-site:
All windows and doors are now installed, including the frosted window detailing on the garage level.
The 'Kone' Elevator is being installed.
Stucco is in progress on the north side of the building.
Garages are being insulated, drywall will follow starting next week.
More insulation is being added to #101 and #102, with drywall following.
Framing of the fireplace and tv has been complete.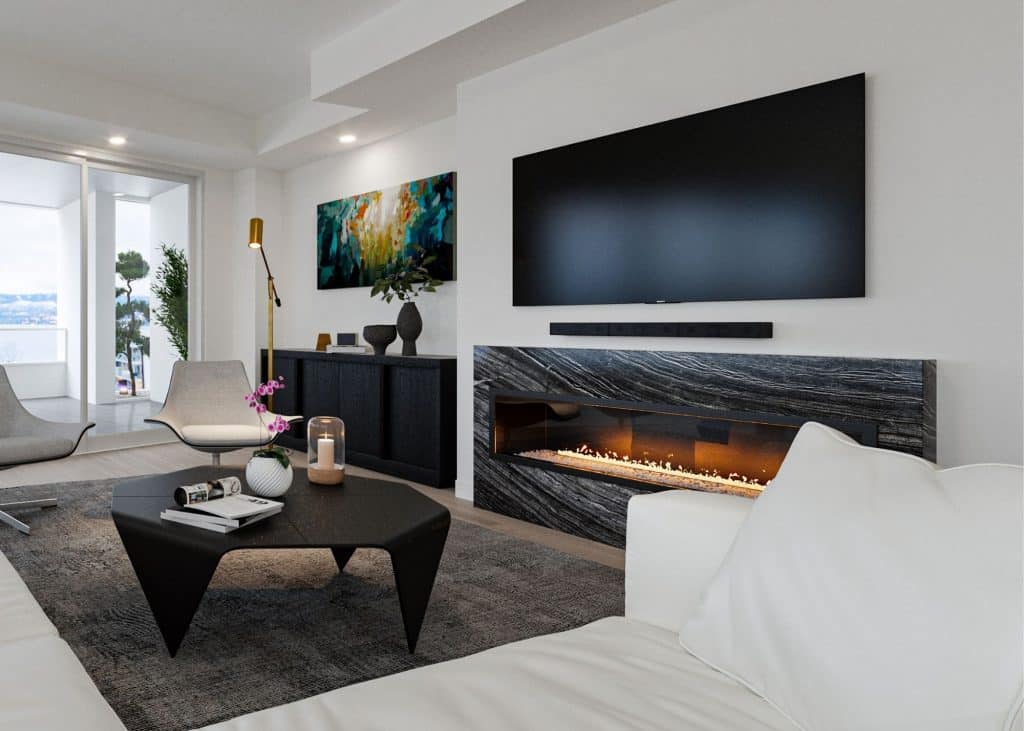 The Juliet balcony on #101 is in place.
Interested in seeing more?
Book a tour and see for yourself!
If you are interested in learning more about Residence #101 and #102 at 4071 Lakeshore, we encourage you to contact us for a private showing.
Contact us today to book your private showing appointment and secure your piece of paradise on Lakeshore Road.
Find more information at www.4071Lakeshore.ca
Email 4071lakeshore@fortunemarketing.ca or Call 250-317-5314
4071 Lakeshores Resort-Style Amenities
Secure & Private Double Garages
Direct Elevator Access
Pool-level Gym House
Relaxing Courtyard
60ft Lap Pool
(That's a total of 720SF!)
Learn More at 4071Lakeshore.ca
Residence 101 – MLS: 10259972
Residence 102 – MLS: 10259973
Residence 201 – Sold
Residence 202 – Sold
Residence 301 – Sold
Residence 302 – Sold
Residence 401 – Sold
Residence 402 – Sold
Private Double-Car Garage For Each Home
Fortune Marketing is a Real Estate Development Sales and Marketing Agency providing strategy, branding, sales, marketing – and most importantly: results