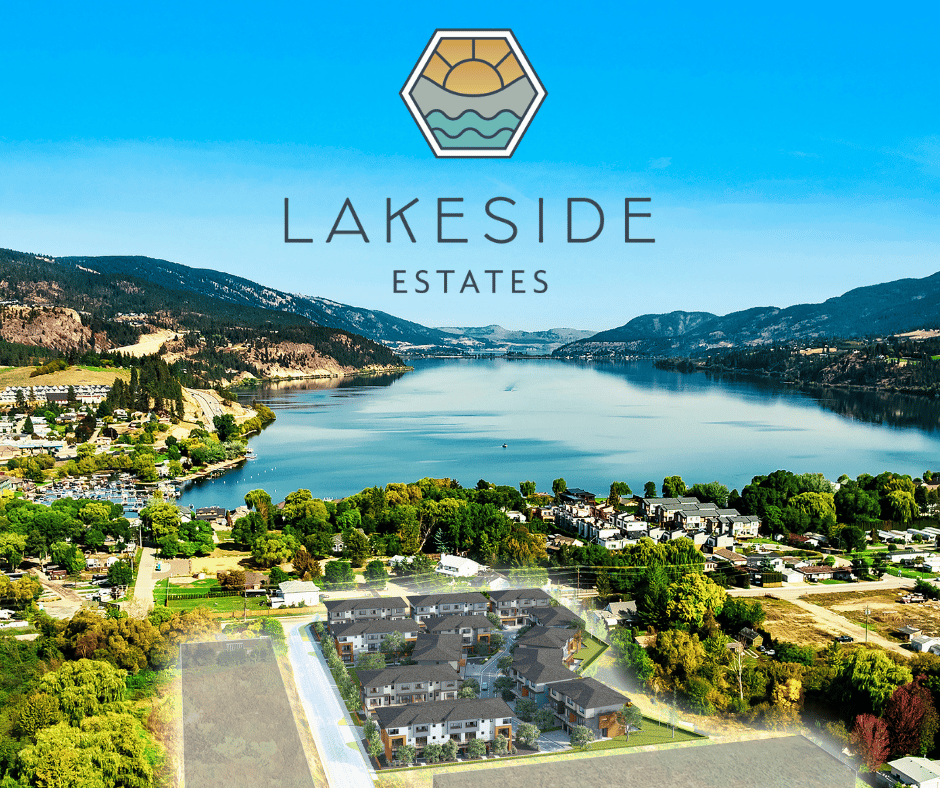 We know that shopping for new real estate can be tiring and overwhelming. So we've done the work for you! We are pleased to announce that we have found the most affordable townhomes in Lake Country..
LAKESIDE ESTATES HAS THE MOST AFFORDABLE NEW FREEHOLD TOWNHOMES IN LAKE COUNTRY!
3 Bedrooms, a Den, 2.5 Bathrooms, Double Garages, 2 Patios & a Ground Floor Terrace From $720,900
DO YOU DARE TO COMPARE?
We're proud to share with you that at just $433 a square foot, Lakeside Estates comes in as the most affordable new freehold townhome and the best bang for your buck in Lake Country.

Here's why:
Remarkable Okanagan Living

Lake Country, B.C offers a lifestyle where every day feels like a vacation day. Explore the Okanagan Rail Trail by bike, stand-up paddleboard on Woodlake, shop the local farm-fresh orchards and enjoy the scenery and flavours of the many world-class wineries.
Experienced, Trusted Developer

Born and raised in Kelowna, the owner/developer of Lakeside Estates, Belvedere LC Property Ltd, has been involved in the contracting business for almost 40 years. Their most recent project was Talus Ridge, a major residential project in West Kelowna. In addition, the company's in-house management team has been involved in several successful residential projects. Including several Kelowna projects such as townhomes in Kelowna's Lower Mission, Downtown condos and a master-planned waterfront community.
Master-Planned Community

Admire exceptional craftsmanship down to the finest details. These homes have been designed to suit your lifestyle. Increased setbacks, lush entry-level terraces and two generous patios off the second-floor living quarters for living comparable to a single-family home.
Upgrades as Standard

No need to pay extra for upgrades because at Lakeside Estates, they're included as standard. Each home boasts features such as navien hot water on demand, electric fireplaces and your choice of colour palettes and fixture packages at no additional charge!
Whether you're an investor, a first-time homebuyer, a downsizer, or you're looking for a home suitable for your family. Lakeside Estates is close to everything you need!
Secure your future home with just 10% down
Can't make it in person?
Visit our website to review the floor plans and finishings and book a virtual purchase appointment with the Lakeside Estates Property Specialist.
Interested in making your move to Lakeside Estates?

The Lakeside Estates Presentation Centre is open by appointment anytime! Contact us to book a private appointment.

Call: 778-821-0882
Email: LakesideEstates@fortunemarketing.ca

3041 Woodsdale Rd, Lake Country
Fortune Marketing is a Real Estate Development Sales and Marketing Agency providing strategy, branding, sales, marketing – and most importantly: results.