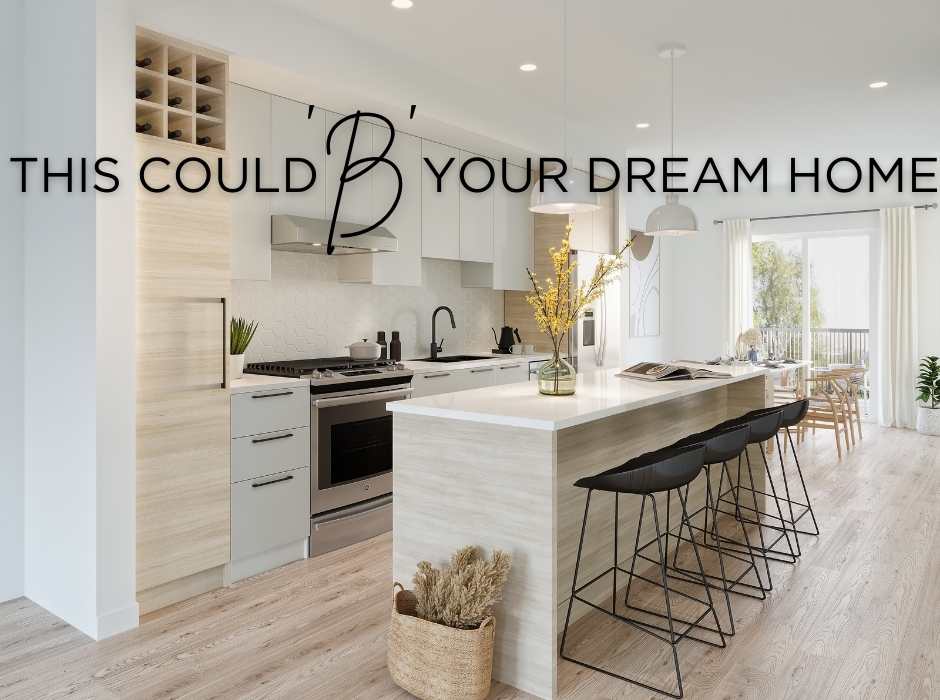 Why life could be better in a 'B' plan home
When choosing which floor plan to purchase, it is important to choose the plan that is going to work best for your family's needs. Perhaps you have a large truck, like to host family and friends, or have the need for a fourth bedroom.
So we're highlighting why life at Glenpark Row II is better in a 'B' plan home.
'B' Plan Galley-Style Kitchen with an Oversized Island
If you're someone who spends a lot of time in the kitchen, whether it's making meals and memories with your family or gathering and entertaining with friends, the B floor plan has the perfect kitchen for you. The stunning 8 Ft quartz countertop island can comfortably seat five adults and offers ample kitchen storage with ten drawers for your cooking utensils, pots, pans and tableware.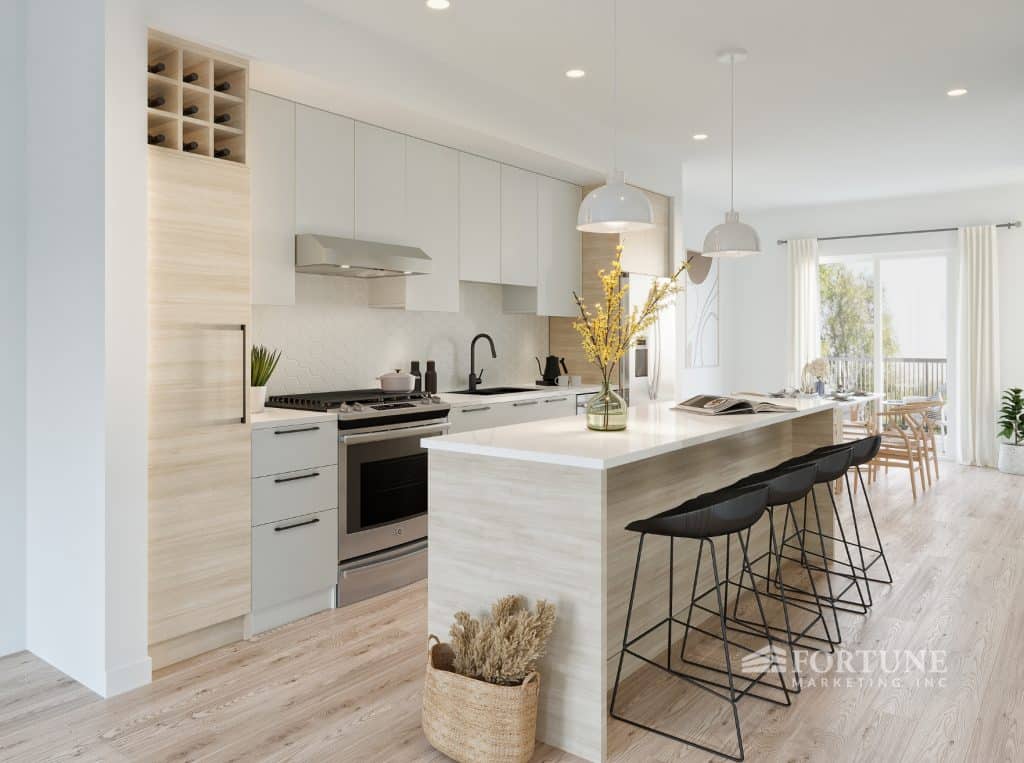 'B' Plan Open-Concept Layout
The B floor plan features a longer style layout so you can say goodbye to cramped living quarters. In these homes, the kitchens are positioned in the centre of the second floor. The separation between the dining and living areas creates a spacious layout with room to relax. This is unique to the B floor plan series. 

Glenpark Row's Largest Den (or Fourth Bedroom)
Take advantage of the large and versatile den. Located on the ground floor, complete with a closet and bright window, this room can be used to suit your needs. Convert the 9′ 6″ x 9′ space into a workout room, or upgrade it to a home office* or fourth bedroom*. 

*Office upgrade cost: $2000
*Fourth bedroom upgrade cost: $1500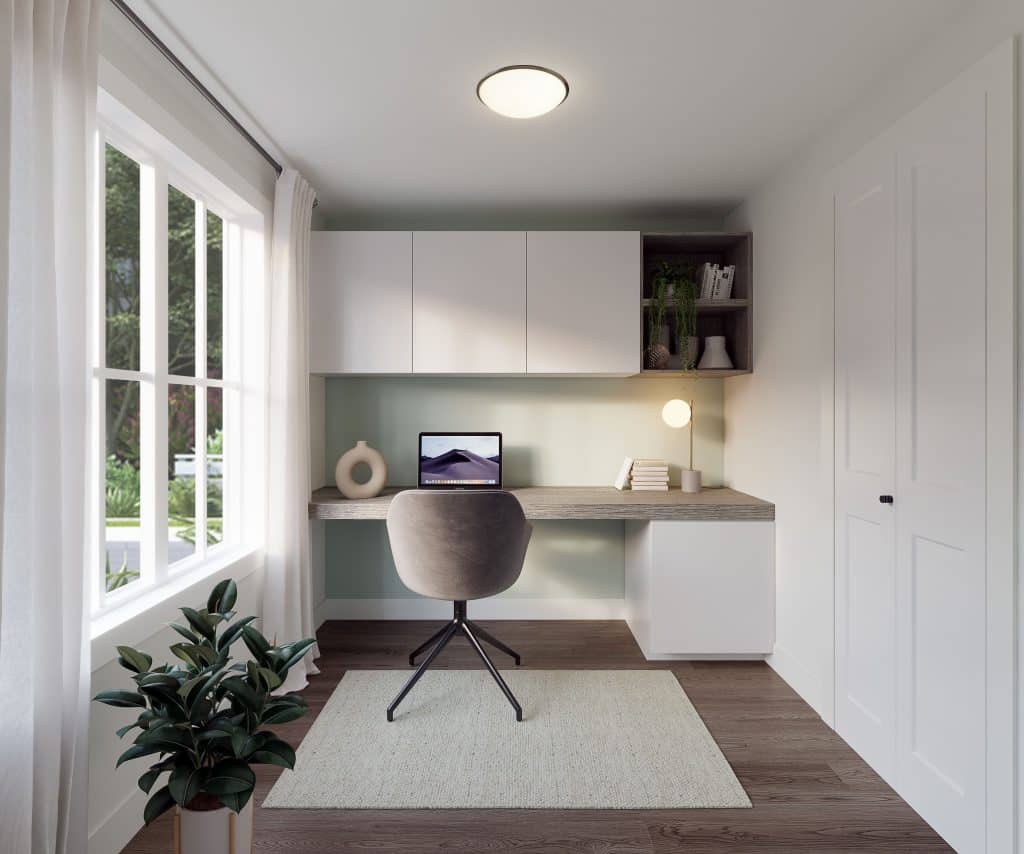 Glenpark Row's Longest Garage
Need room for your truck and all your outdoor and sporting gear? The B floor plan garage is 24′ 9″ in length. This is the longest garage available at Glenpark Row!You will also find under the stair storage and a furnace closet for storing your Okanagan essentials, including camping equipment and sporting gear. In addition to the attached garage, the driveway attached to the B floor plans range in length from 20 – 23 ft and will easily accommodate your second vehicle.
Choose Your 'B' Plan
Get into your dream 'B' plan home for $749,900!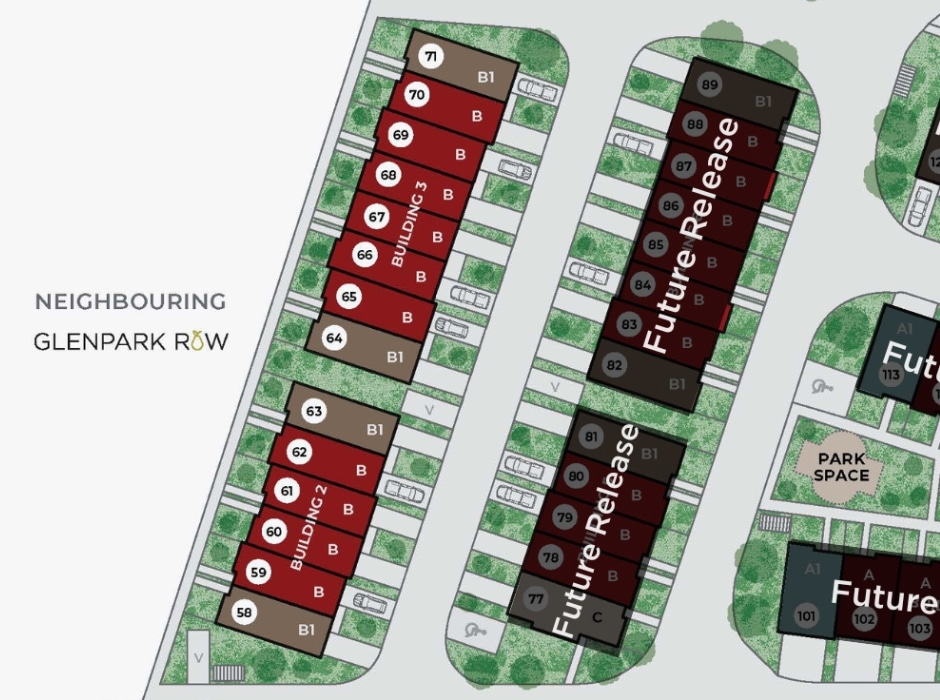 Presentation Centre and Display Home Open
Tuesday – Saturday, 12 – 4 pm
or by appointment anytime!
Location:
252 Valley Road, Kelowna
GLENPARKROW.CA