Luxury Home Hunters – Book Your Hard Hat Tour Today!
Are you or someone you know hunting for a luxury home in Kelowna? 4071 Lakeshore's opulent offering of single-level penthouse-inspired residences are in a league of their own and must be seen to be appreciated.
With only 2 homes remaining, construction progressing and completion slated for early 2023, now is the perfect time to preview your future home at 4071 Lakeshore.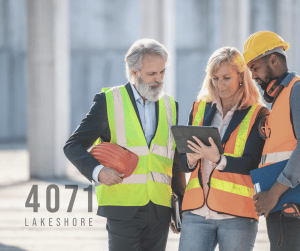 Experience the exquisite craftsmanship of concrete, wood, and steel construction by the revered Ledcor Group.
We're extremely fortunate to have secured the acclaimed Ledcor Group as the chosen builder of 4071 Lakeshore. As an industry leader in residential construction, Ledcor has delivered more than 8,000 residential units and constructed over 10 million square feet of mid and high-rise structures across North America during the past 10 years for some of the industry's most well-known international developers. The developments boast some of the most luxurious and expensive residences in the North American marketplace.
BOOK YOUR EXCLUSIVE TOUR AND WALK THROUGH YOUR FUTURE HOME
If you are interested in viewing residence #101 MLS: 10263941 or #102 MLS: 10263939 at 4071 Lakeshore Road, we encourage you to contact us for an appointment.
Luxury home hunting made easy, contact us today to book your private showing appointment and secure your piece of paradise on Lakeshore Road.
Email: 4071lakeshore@fortunemarketing.ca or Call: 250-317-5314
4071 Lakeshore Road, Kelowna

Fortune Marketing is a Real Estate Development Sales and Marketing Agency providing strategy, branding, sales, marketing – and most importantly: results.